Fashion's Earthy Elegance
Embracing Brown and Gray with a Green Infusion


With autumn on the horizon, it's time to stow away your colorful summer attire and prepare your wardrobe for the warm and natural hues defining this year's fall fashion. The season beckons for a serene blend of brown and gray, enriched with a touch of green, resulting in a sophisticated and versatile wardrobe.
Natural Tones for an Autumnal Flair


Autumn is known for its calming color palette, with brown and gray taking the spotlight in this story. Think in layers - blouses under sweaters, long coats with warm accessories. These natural colors complement the falling leaves and the cool autumn air. The result is a harmonious blend of warmth and luxury, creating a style that is both chic and comfortable.
Luxurious Materials for Optimal Comfort


To fully embrace this natural elegance, it's time to indulge in luxurious materials such as leather, wool, knits, teddy, jersey, and suede. These textures offer not only comfort but also radiate refinement. From uniquely knitted sweaters to stunning suede boots, your autumn wardrobe can be an epitome of luxury and style.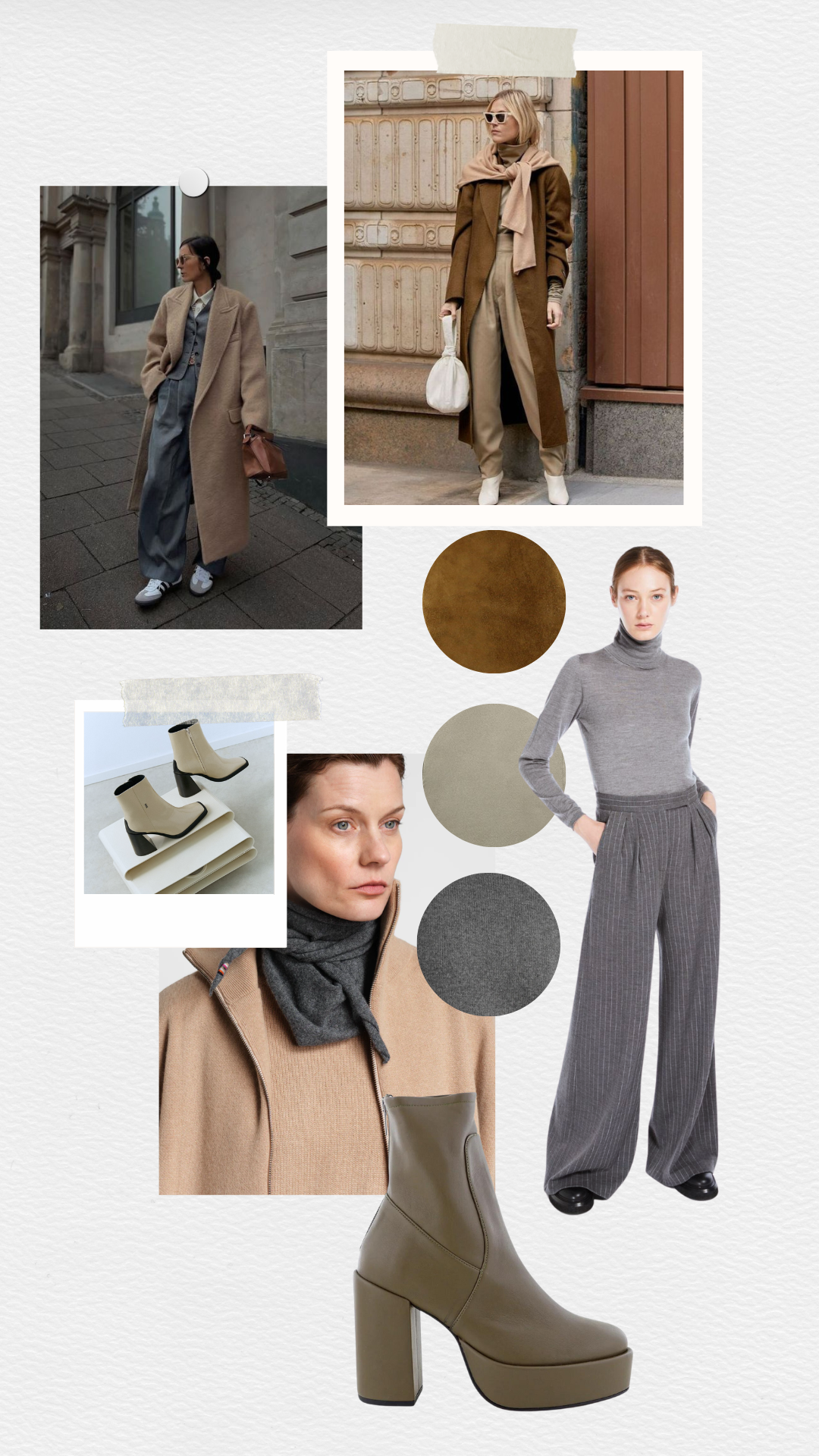 Season's Essentials


As autumn makes its entrance, there's a change in the air, both literally and in our wardrobes. To transition smoothly into this season and feel stylish and comfortable, there are some essential clothing and accessories that shouldn't be overlooked.


It starts with ankle boots, the ultimate choice to transition from warm summer days to cooler autumn evenings. Their versatility makes them suitable for various outfits, from dresses to jeans.


On cooler days, you'll adore the chunky sweaters with their cozy, knitted texture. These sweaters are not only warm but also add a touch of style to your look. They are the perfect answer to the question of how to look warm and fashionable.


Knee-high boots are the epitome of confidence and elegance. They elevate your outfit and give you the appearance of a self-assured and powerful woman.


For days when you want to stay relaxed and comfortable without sacrificing style, there are, of course, sneakers! These add a playful touch to your outfit without compromising on style.


This season is about embracing the warm and natural hues of autumn, with brown and gray taking center stage. These garments and accessories provide the perfect opportunity to let these colors shine and create an effortless, stylish autumn look. Look for the right pieces, and you'll not only look fantastic but also feel wonderfully warm and confident as you brave colder temperatures.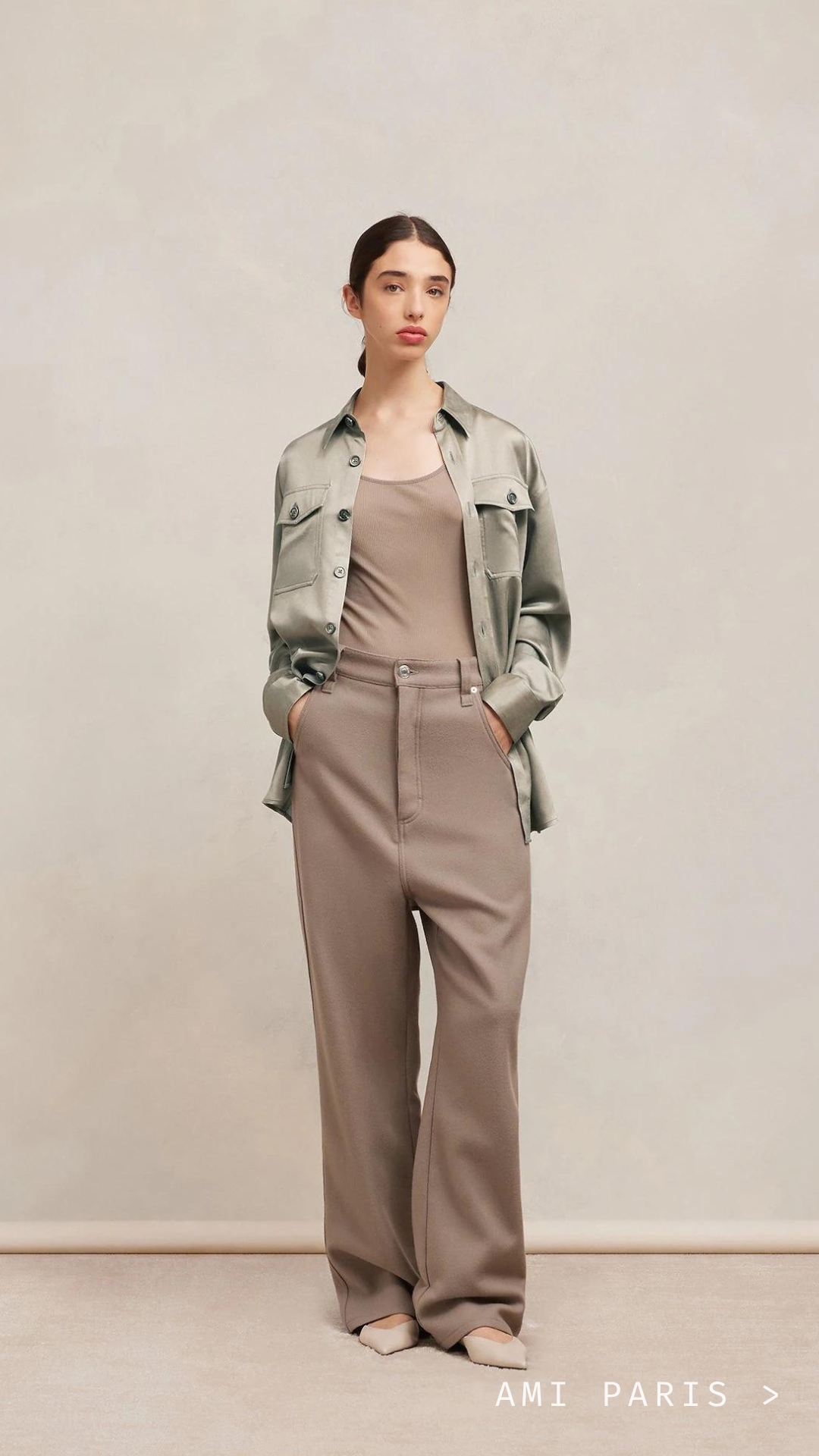 Brands Embracing the Trend


In the world of autumn fashion, brands like Isabel Marant, Extreme Cashmere, and Max Mara are leading the way. They are at the forefront of this fashion trend, showing how style and practicality can go hand in hand. Their collections are like a masterpiece of fashion where form and function seamlessly come together.


For those seeking refinement and class, the blazers from Marant Etoile offer the perfect solution. These garments effortlessly combine elegance and sophistication while maintaining that rustic charm.


When it comes to outerwear, Ganni is the name to remember! Their range offers a variety of options, from long puffer coats to elegant coats. It's the brand where warmth and style come together.


Max Mara's collection also deserves attention, with the it-coats Teddy, Tedgirl, and Madame combining cosiness with luxury. They are coats that set you apart in a crowd and make you shine.


To complete your look, there's Ami Paris. The iconic Ami de Coeur line in blouses, sweaters, and accessories add a unique and personal touch to your outfit, making you look even more elegant.


And, of course, let's not forget about the shoes. Golden Goose offers a splendid range of Superstar sneakers and also provides stylish boots. They are as versatile as the season itself.


This season, let yourself be guided by our brands and discover how their stylish designs and practical approach to fashion elevate your wardrobe to a new level. It's the perfect opportunity to embrace your personal style and shine in a natural autumn color palette.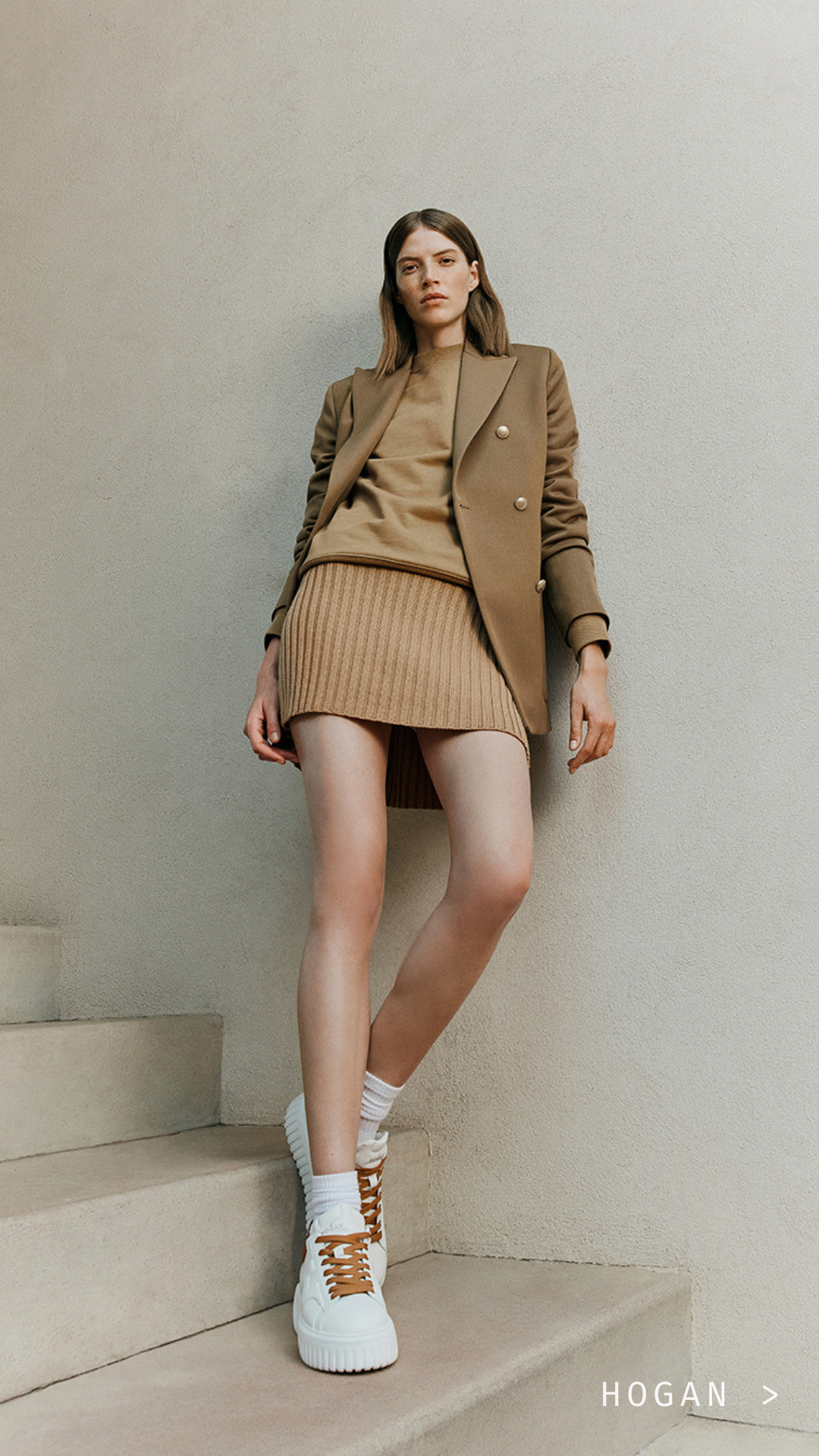 Step into the autumn fashion


Are you ready to embrace the elegance of autumn fashion? It's time to refresh your wardrobe with these timeless and stylish pieces. Add depth and refinement to your daily outfits with the soothing colors of fall. Explore our brands and take the first step toward a season full of warmth and style. Autumn is here, and the natural elegance of fashion is calling!