Starting with Arizona Love


Arizona Love is an emerging brand that has gained fame for its unique and eclectic collection of 'trekky' sandals. The brand was founded in 2018 by Leslie Halfon, a former fashion journalist. Arizona Love is known for its striking and trendy designs, giving traditional 'ugly' hiking sandals a contemporary, bohemian twist. Thanks to the comfortable fit and EVA sole, you can wear these sandals during hikes in nature as well as city trips from Paris to Los Angeles!

A signature element of Arizona Love sandals is the use of colorful and recycled fabrics, such as vintage bandanas decorated with eye-catching patterns and enhanced with shells, pearls, chains and more in various models. This creative combination of materials and prints give the slippers an updated look with a delightful bohemian-chic look.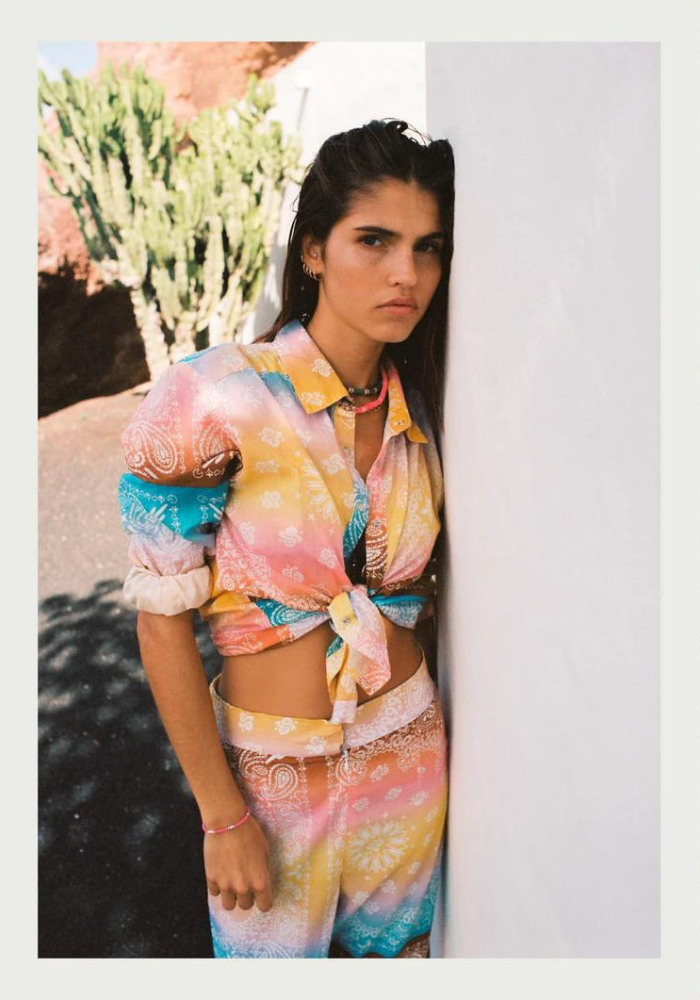 "WE HAVE DEVELOPED FUN,
COLORFUL AND TRENDY
TREKKY SANDALS."

_ Leslie Halfon, oprichter van Arizona Love


The brand finds inspiration from nature and adventure travel. The name 'Arizona Love', for example, is inspired by the wild and free atmosphere of the American state of Arizona. Arizona Love's slippers are designed and controlled in their own workshops in France and handmade in China. Paying attention to quality and sustainability, they aim to offer products that have a positive impact on the environment and people. For example, they work with Repreve ®, the number one brand in the world that makes high-quality recycled fiber from plastic bottles.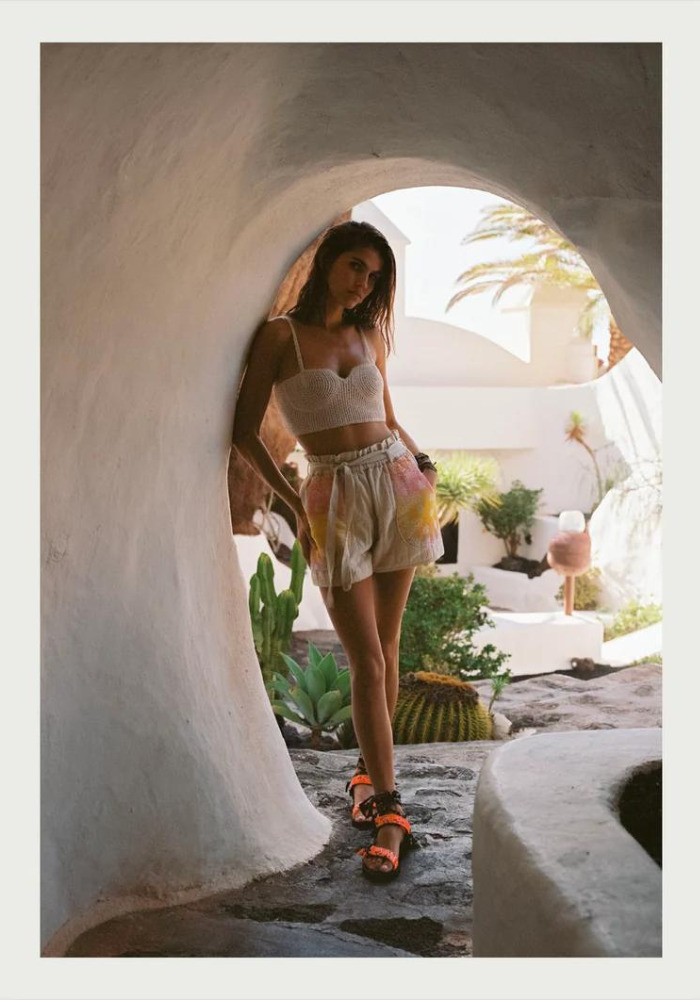 "REPREVE® is the world's leading brand of recycled high-performance fiber. Made from plastic bottles and fresh hope, we help you do more with less."



_Repreve.com

Arizona Love's success is partly due to the fact that 'the cool kids' and celebrities worldwide started wearing their sandals. This has certainly contributed to their popularity and growing brand awareness :) And in the process, Arizona Love will continue to innovate and experiment with new styles and materials to maintain its unique position in the fashion world!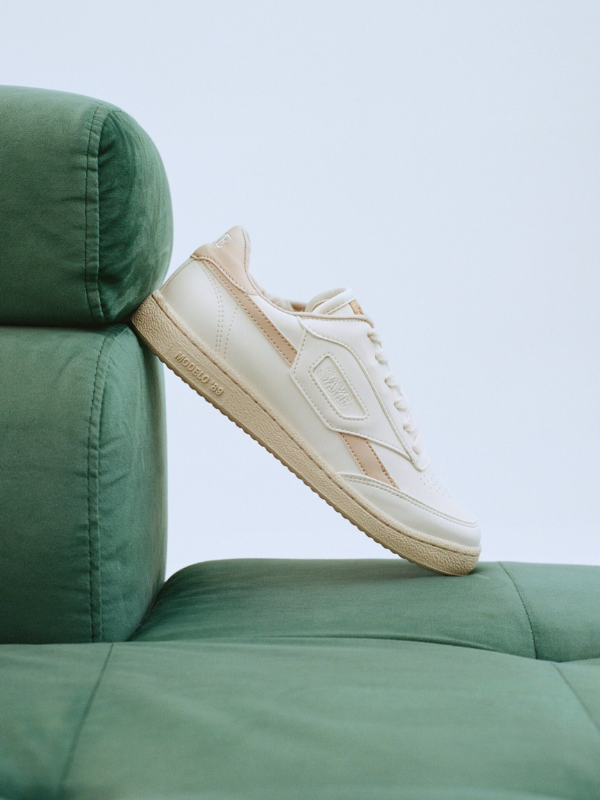 Moving on to SAYE

SAYE, a Spanish sneaker brand that we are expecting soon is an inspiring and very progressive brand. What appealed to us so much about SAYE, besides the cool designs off course, is that this group of young, environmentally conscious people are super motivated by innovation, transparency and providing sustainable solutions. After all, choosing to produce vegan, bio-based sneakers isn't the easiest option, but at SAYE, it's the only course of action that matches their values of making sustainable, eco-friendly shoes.

The craftsmanship, details and care taken in making all sneakers is a constant search and investment in innovative solutions and materials that align with these values of SAYE. The goal? to promote a conscious lifestyle by offering cool vegan sneakers that are kind to our planet AND the people who inhabit it.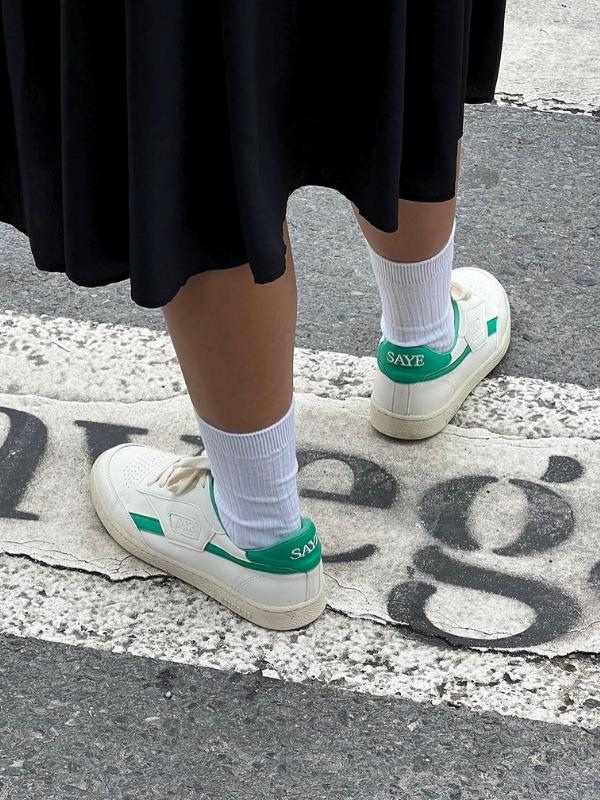 The first, logical step for SAYE, they made right at their launch in 2018 by joining the NGO 'We Forest' Together they strive to fight deforestation by working with locally affected communities. For example, they ensure that for every pair of sneakers purchased, two trees are planted. The counter already stands at over 300,000 trees they have been able to fund (and still counting)!

A smart and progressive step in sustainable management they took in 2022, when they decided to partner with BCome, a platform for global sustainability management. Together they accurately map the supply chain to gain insight and clarity on the impact of design, production and sales.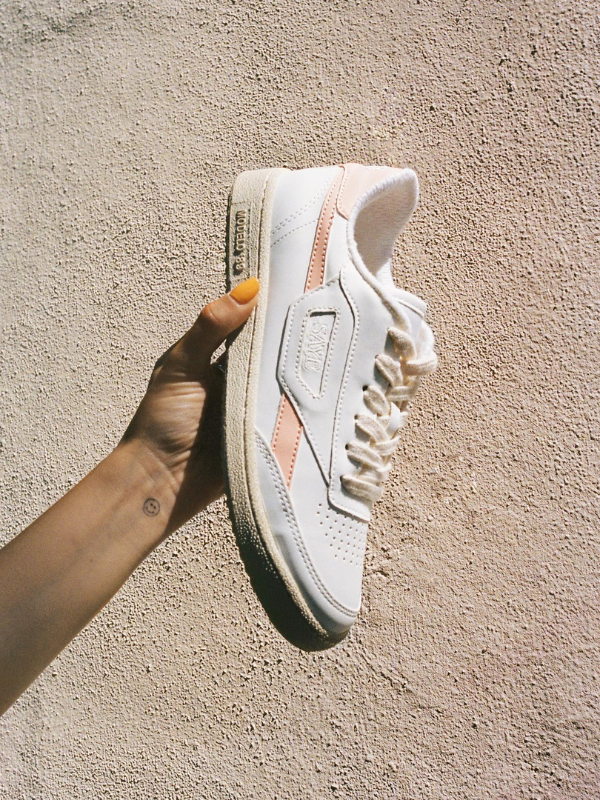 An incredibly important part of vegan production is the use of fair and organic raw materials in the overall process. To this end, SAYE even uses very special, innovative and sustainable materials. To give you an example;
- Napa corn, made of 68% bio-based material, has enabled a new way of designing, with infinite options for colors and textures that feel pleasant to the touch. Bamboo, naturally antibacterial and water efficient, grows out quickly after pruning making it one of the fastest growing plant species.
- Bamboo yarn is one of the most commonly used materials at SAYE.
- Organic cotton, this type of cotton grows naturally using only natural fertilizers during cultivation. This also requires respecting the growth cycles to avoid depletion of nutrients in the soil.The use of organic cotton can be seen in SAYE's latest model: the Modelo '65 Vegan.
- Apple Napa, made from the pulp of discarded apples, is powdered and turned into 100% organic industrial waste. An ecological alternative material with exceptional quality and softness.
- Cactus Napa is perhaps the most innovative plant-based alternative to traditional leather!
- Mango Napa, made by Fruitleather Rotterdam(!) uses discarded mango pulp. We see this particular alternative to traditional leather in SAYE's ionic M'89 sneakers, among others.
- Several variations on polyester have been replaced by recycled PET material, extracted from used plastic bottles that would otherwise end up in the sea or landfill.
- Recycled P.U. (Polyurethane) is made from excess waste from mattress factories and is used by SAYE to make the insoles of some collections.
- Seaqual® is an initiative that works with international fishing communities to turn about 5-10% of all waste collected in local waters into quality yarn.
Also curious about our collections from Arizona Love and SAYE? Follow our socials where we will post directly when they are in store! @marjon snieders.

Check out our current range of designer sneakers, slippers and sandals here.