MAX MARA: The first it-coats have just arrived!

Luxurious and stylish clothing collections

Max Mara is a leading brand in our collection known for its luxurious and stylish women's clothing. With a rich history and a strong reputation, Max Mara has established a prominent position in the global fashion world. The brand offers various clothing lines, including Max Mara, S Max Mara, and Max Mara Studio, presenting a range of iconic must-have models such as the Teddy, Tedgirl, and Madame. In this blog, we delve deeper into the Max Mara brand and the distinctive features of each of these clothing lines and models offered in our exclusive collection.



Max Mara


Timeless Elegance: Max Mara. This distinctive clothing line embodies timeless elegance and sophistication. The collection is known for its clean lines, minimalist designs, and exclusive use of high-quality materials and fabrics. Max Mara offers a wide range of fashion items, from beautifully tailored jackets to elegant dresses and classic trousers. This brand is synonymous with timeless style and is a favorite among women who aspire to understated luxury.


S Max Mara

Classic Chic: S Max Mara. This clothing line from Max Mara combines contemporary fashion with a classic aesthetic in a special way. The collection offers beautiful items in high-quality materials, beautiful prints in feminine silhouettes that maintain both comfort and functionality. Whether it's stylish jackets, fashionable tops, or refined trousers, S Max Mara is aimed at women who are looking for a timeless chic look!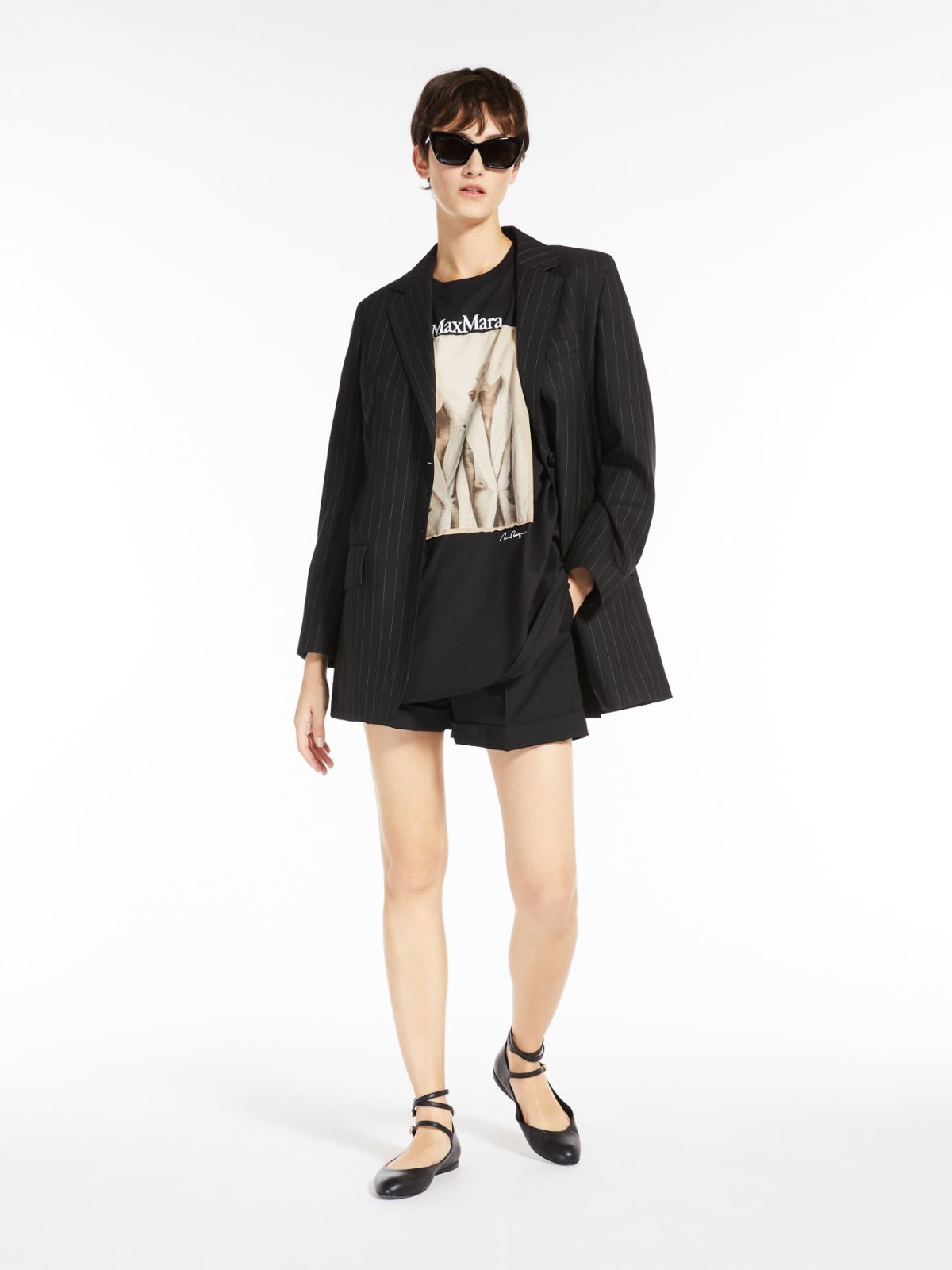 Max Mara Studio


Innovative and fashionable: Max Mara Studio focuses on contemporary and trendy fashion with a fresh perspective on style. This clothing line combines innovative designs in special materials and high-quality fabrics. Max Mara Studio offers a wide range of garments, from beautiful blazers and jackets in feminine silhouettes to stylish business look trousers. The brand manages to find the perfect combination of style and innovation, allowing women to create a unique and trendy look.



The iconic it-coats

Teddy, Tedgirl, and Madame: models with personality! Max Mara presents various coat models, each exuding its own style. Teddy is the it-coat of many years, a timeless icon! Characterized by its soft, fluffy texture and the volume of the coat reminiscent of a cozy teddy bear! The Tedgirl is also known for its luxurious style and warm comfort. This Tedgirl coat is made from a special alpaca and wool blend. A unique composition based on silk, created using very advanced technologies. Thus, Max Mara's atelier has produced two beautiful and unique faux fur coats. A gem of a coat is the Madame by Max Mara. This iconic model remains current year after year and has perhaps been the most famous item in the entire Max Mara collection since 1981! Even today, this cashmere blend with beaver wool is a statement piece in any wardrobe. Each model represents different aspects of the Max Mara woman and offers women the opportunity to express their own style.

Shop the latest arrivals online. The newest coats that have just arrived will soon be available online, or visit our store in Roermond to admire and try on the latest items.
Find your powerful identity!