Morobé: Incredibly high quality with an artful signature look.
Morobé is an Antwerp-based luxury footwear brand known for its unique designs and high-quality craftsmanship. Founded by Belgian designer Virginie Morobé, the brand offers a variety of exceptional designs, including ankle boots, sandals and flip-flops that stand out for their unprecedented high quality and artful signature look.
Morobé combines traditional techniques with innovative materials and modern design elements. For example, Morobé has developed a unique padding technique that gives elements of leather a thickened appearance. The use of this and other cutting-edge and innovative techniques has created a beautiful collection with updated but also very established designs. Each pair of shoes is handmade through a careful production process to ensure the best quality.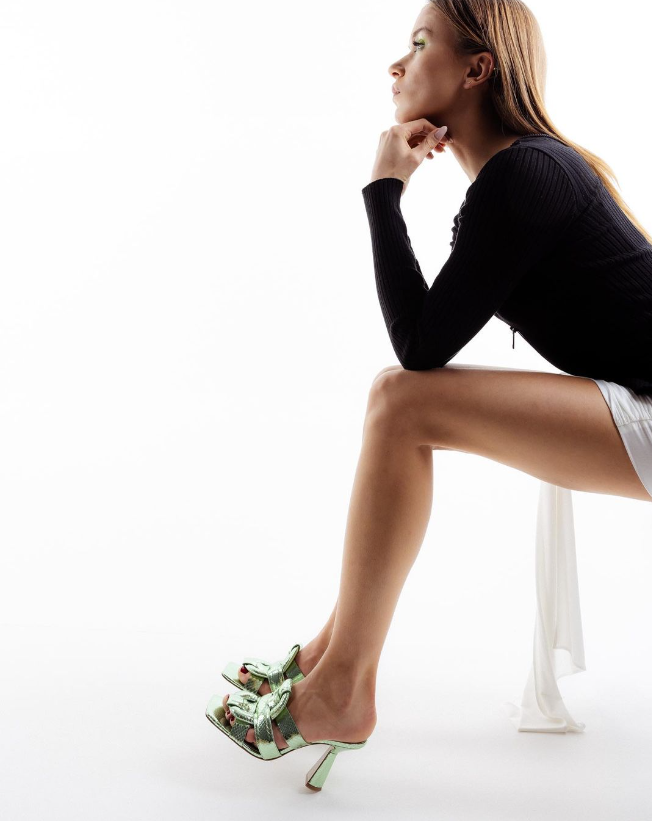 "The Morobé woman is confident, independent and has refined taste."

The Morobé brand has a rapidly growing following of fashion-conscious women who love luxury and style. The Morobé woman is confident, independent and has sophisticated taste. She appreciates the attention to detail and quality of the designs. Morobé's are designed to be worn both day and night, making them great for a variety of occasions and parties!

"Morobé: avant-garde design, wearable and comfortable."

 
What sets Morobé apart from other brands is its combination of avant-garde design and wearability. The shoes are not only visually appealing, but also comfortable to wear. The brand has a unique aesthetic that combines modern trends and timeless elements. Whether it's sandals with eye-catching details, elegant ankle boots with a contemporary twist or casual flip-flops with a luxurious feel, Morobé offers a diverse collection to suit the tastes of different women.

Morobé a luxury shoe brand that offers high-quality and stylish shoes to fashion-conscious women. With its unique designs, attention to detail and craftsmanship, Morobé has earned a special place in the fashion world and continues to evolve and inspire with its innovative collections.