NEW YEAR, NEW BRANDS
Let's start 2023 with some new brands!
We would like to introduce you to Missoni! We came across this brand while shopping in Milan and quickly got excited about this unique brand with its iconic knits and zigzag prints. In addition, of course, it is also a wonderful addition to our current range of fashion brands with the latest Spring/Summer season in particular. Missoni is an Italian fashion house known for its cheerful look, unique colours and unusual prints. With the new womenswear collection, we will especially introduce beachwear.



"BIKINIS, DRESSES & MORE LUXURY STYLES"

These exclusive designs are known under the branding name 'Missoni Mare'. Think beach towels (sold out!), bikinis, bathing suits, see-through and cover-up dresses, breezy trousers with high side slits, beachy jumpsuits and tiny shorts.
We also took a little detour with Missoni because there home collection is also gorgeous! Some exclusive cushions with iconic zig-zag print will stylishly dress up your outdoor (or indoor) space. Daydream with us: hot summer; cold drink in your hand; de-stressing in your beautiful Missoni swimming costume; bathing in the sun while resting your head on a luxurious, matching pillow. We Love it!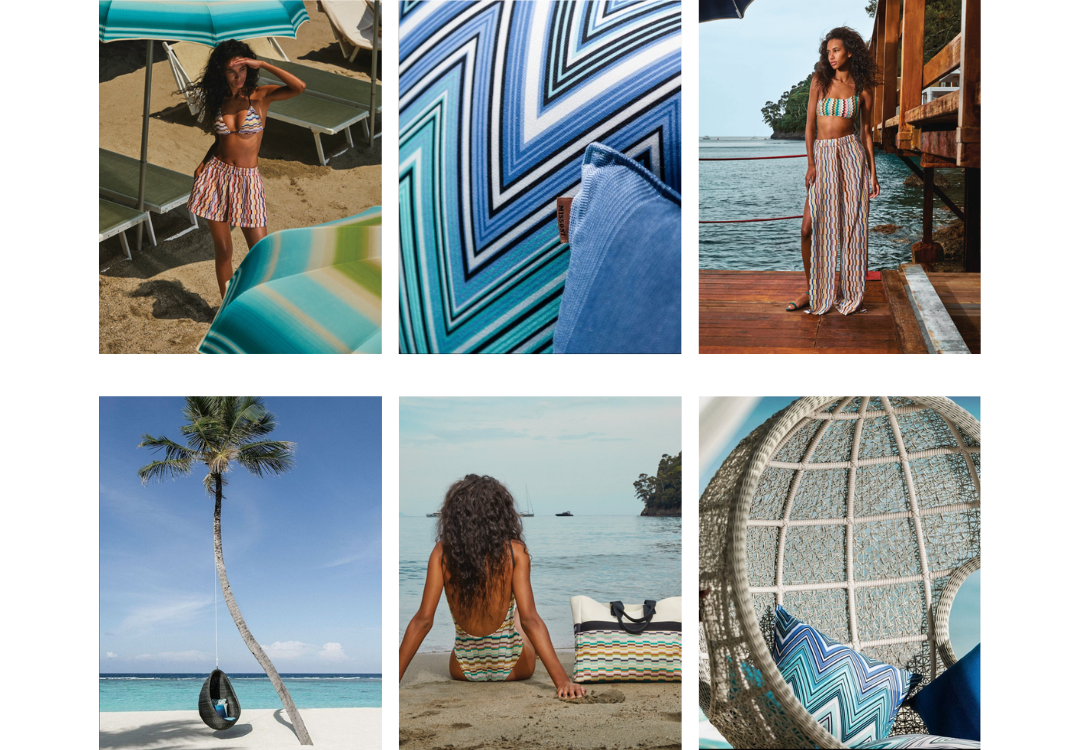 MOVING ON TO GAUGE81

Gauge81 uses a playful way of designing, blurring the line between evening and casual wear. As a result, the designs from this women's collection have a multifunctional function ;) You look fashionable during your daily activities but you are also definitely not underdressed during a night out! In addition, Gauge81 is progressive in making conscious choices and sustainability. They do their best to reduce their ecological footprint every year. For example, they assured us that at least 50% of all fabrics and yarns used, per collection, are certified organic and/or sustainable. That's how we like it!
Gauge81's women's collection, which arrives as we speak, consists mainly of a number of chic and festive items. We are starting with a small range but who knows, maybe this will grow into something much bigger!

"WHAIT, THERE'S MORE TO COME..."